John Birkle, Program Manager
326 E. Hoover St.
Ann Arbor, Michigan 48109-1002
Office: (734) 647-2059
Fax: (734) 615-6014
Email: jbirkle@umich.edu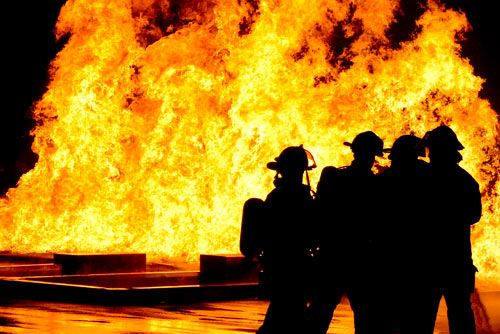 Our Life Safety Systems Program through Facilities Maintenance encompasses many aspects of Life safety. Some of our typical services pertaining to Fire Alarm and Fire Suppression Systems and their components include:
Provide maintenance to ensure continuous and correct operation of Fire Alarm and Fire Suppression Systems in over 300 UM Buildings
Provide Service and repair all aspects of these systems and components
Replace or change out any faulty equipment/ devices, and ensure correct operations
Test, PM tasks are scheduled for various cycles (Monthly, Quarterly, annually, ETC)
Provide assistance to Construction Services with renovation projects when these systems are involved
Provide assistanceto AEC Department with acceptance/commissioning of new system installations
Provide plan review comments on new and renovation projects through AEC
Provide a weekly comprehensive Life Safety Systems overall report, on many systems including fire alarm, fire extinguishers, fire pumps, suppression valves, generators, etc.
In addition to maintaining these systems, we also interact with many different departments and outside entities to ensure these systems stay compliant with all current Life Safety Code (NFPA) requirements and meet the needs of all our Students, Visitors, Faculty & Staff. Some of our working partners include:
FM Global, our UM Insurance carrier who requires we meet certain criteria minimum
EHS, Office of Fire Safety, working closely with our Fire Marshal and the Fire Inspectors
DPSS, who monitors and responds to signals from our fire alarm & suppression systems
Mi. State MBFS, who has Authority over many UM facilities which include classroom space, ambulatory care space and Housing facilities (dorms, etc)
Both Construction Services and AEC, when their projects involve modifications of any fire alarm or fire suppression systems.